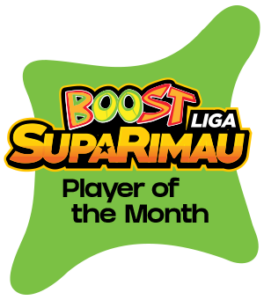 Boost Juice Player of the Month
Meet the current winners of the Boost Juice Player of the Month Award
The Boost Juice Player of the Month Award is given to players from each Liga Suparimau club who have shown great spirit, sportsmanship, hard work and dedication.
Winners receive exclusive Player of the Month vouchers from Boost Juice as well as a place on our wall of fame at ligasuparimau.my and on the Liga Suparimau mobile app.
See our list of featured players below (updated every hour) or select a Liga Suparimau district to browse by state.
MUHAMMAD IRFAN ZIQRI BIN SHAMSUL REDZUAN
Muhammad Akhif Naufal Bin Mohd Ismail
Muhammad Muaz Amzar Bin Mohd Saifful Azlan
Mohammad Faris Danish B. Zulkrnain
MUHAMMAD FIRDAUS DANIAL BIN MOHD RIDZUAN
Muhammad Hazib Hakim Bin Latiza