Official presenting partner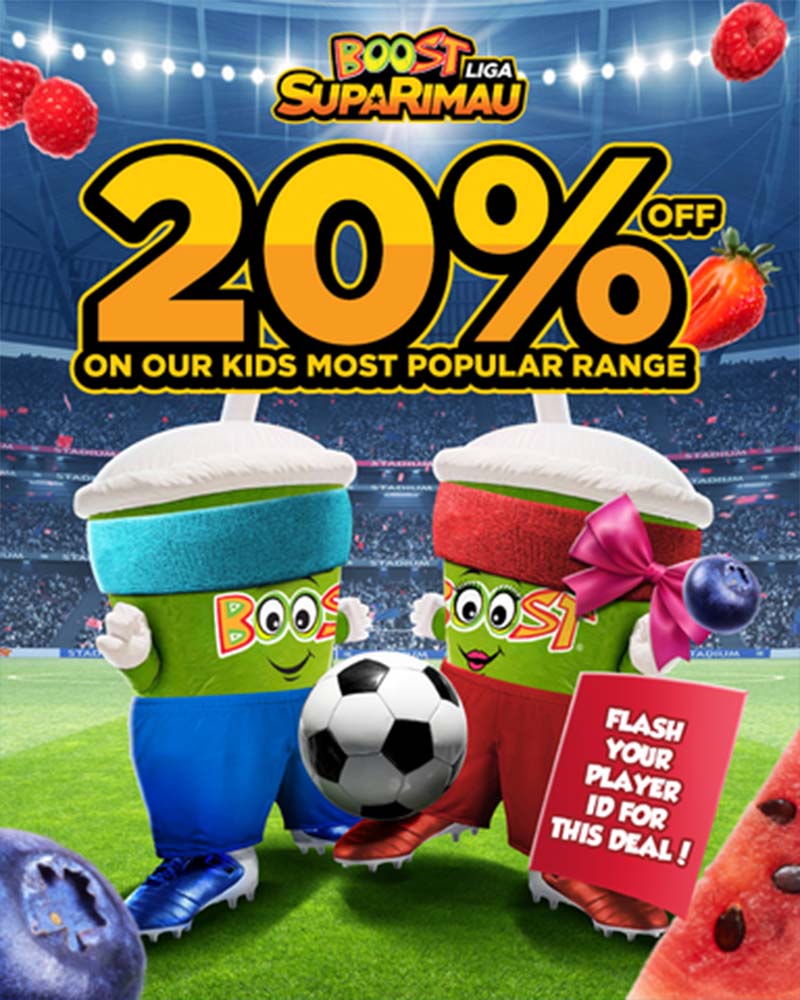 Project partner since 2021
Official presenting partner of Liga Suparimau
Boost Juice Bars is a leader in smoothies, juices, crushes and fresh, healthy drinks. First opened in Southeast Asia in 2009 by Dr Soraya Ismail, Boost has now grown to over 125 stores in Malaysia, Singapore and Brunei.
The partnership with Liga Suparimau opens some exciting opportunities for youth footballers and active families in Malaysia.
From nutrient-dense post-match drinks to fun merchandise and perhaps even the appearance of Barrie Boost at league matches – the team here at Liga Suparimau can't wait to share Boost's Love Life philosophy with parents and players across Malaysia.
Find your nearest Boot Juice store