Liga Suparimau players – you can now get 20% off your favourite smoothies and crushes at Boost Juice!
As the presenting sponsor of Liga Suparimau, Boost Juice have pledged their support for youth football development in Malaysia, and now they're helping you, the players, get the best deals around.
The 20% discount offer is open to all players registered for Liga Suparimau presented by Boost Juice. To prove your registration status just flash your digital Player ID card at Boost Juice stores.
How to find your Player ID
Which drinks are eligible?
The 20% off promo is valid for all kids' size drinks on Boost Juice's Most Popular menu. This includes favourites like All Berry Bang, Mango Magic, Strawberry Squeeze and Banana Buzz
Where can I find Boost Juice?
Boost Juice stores can be found close to every Liga Suparimau venue. Find a list of the closest stores to your league game by clicking on your match in the Liga Suparimau app, or visit www.boostjuicebars.com.my/stores for full details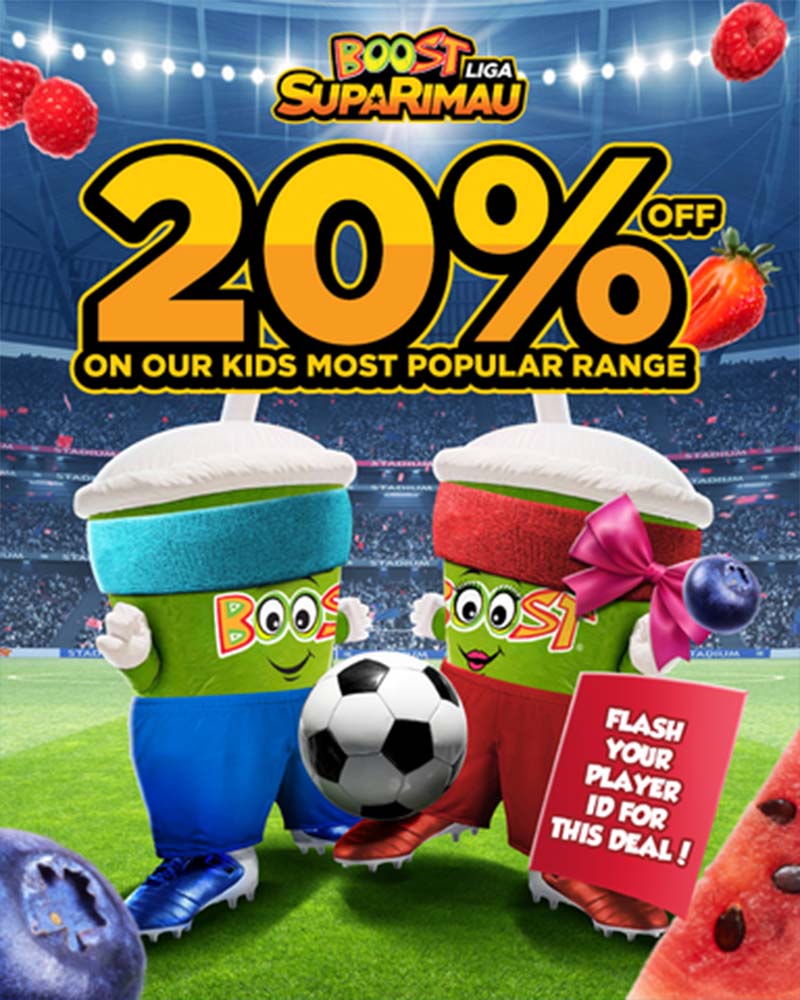 Flash your digital Player ID card for 20% off kids drinks at Boost Juice
Find your digital Player ID card
Download the official Liga Suparimau mobile app and follow the instructions below to get your digital ID card