Liga Suparimau together with presenting partner Boost Juice is pleased to introduce the brand new Player of the Month Award!
Designed to reward hard work, good attitude, excellent sportsmanship and selfless team work among Liga Suparimau participants, the October Award will be presented to one player from every Liga Suparimau team after the last matches this weekend.
Winners of the monthly reward receive an exclusive voucher from Boost Juice, a listing on the Players of the Month website and app pages, and a chance to be featured on the Liga Suparimau app home screen!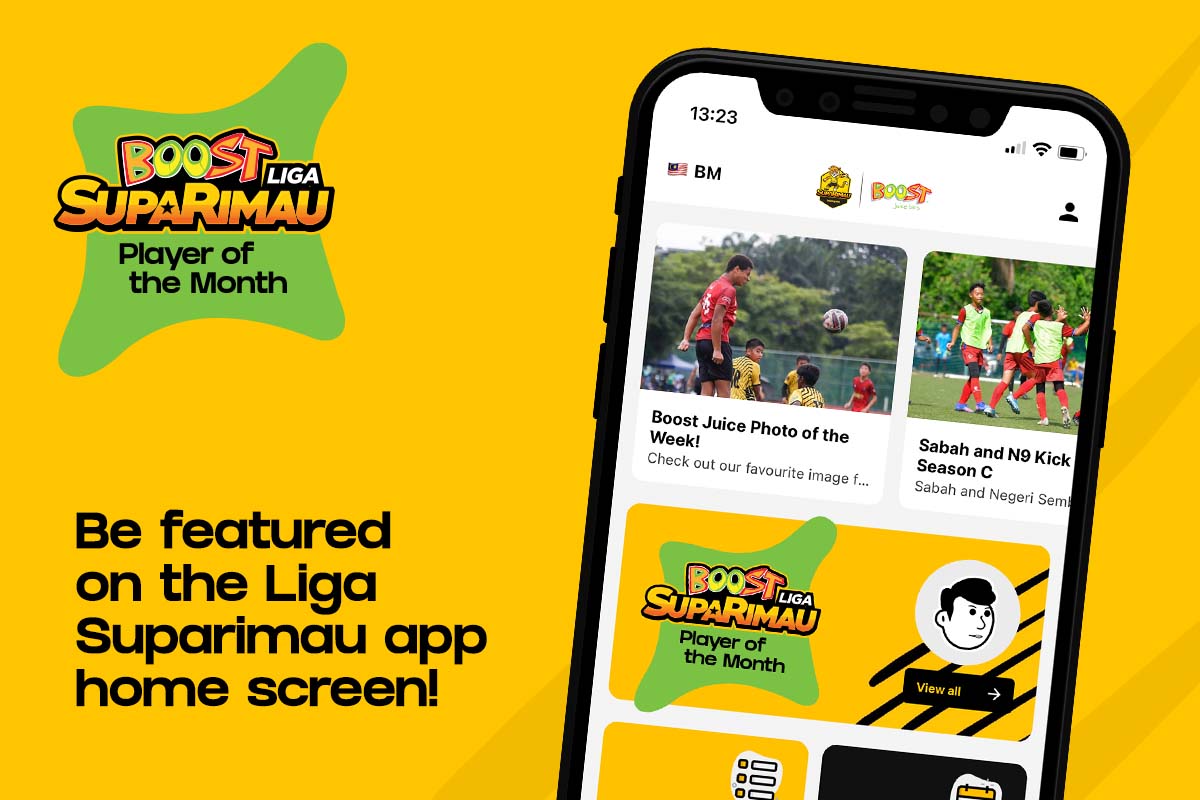 Why a Player of the Month competition?
Liga Suparimau presented by Boost Juice is about more than champions, top scorers, and winning and losing. It's about player development, about regular participation in matches, and about every player having the opportunity to fulfil their potential.
By providing coaches with a set of criteria to use when determining their Player of the Month, the award aims to recognise players who have shown exemplary commitment, dedication and attitude in the preceding month.
Coaches are asked to select a Player of the Month who has:
Given their full effort and commitment over the past month
Had a fantastic attitude towards training and matches this month
Shown good sportsmanship in Liga Suparimau matches this month
Player of the Month winners are selected for each team by the registered coach, who can pick their players from the Liga Suparimau Admin app.
Boost Juice vouchers for October winners will be presented by teams after matches on Saturday 29th and Sunday 30th October.
Current winners can be seen from the Liga Suparimau mobile app Home Screen (starting this weekend) and at www.ligasuparimau.my/potm